Kenya Seed set to unveil disease-resistant maize
By Jacob Ng'etich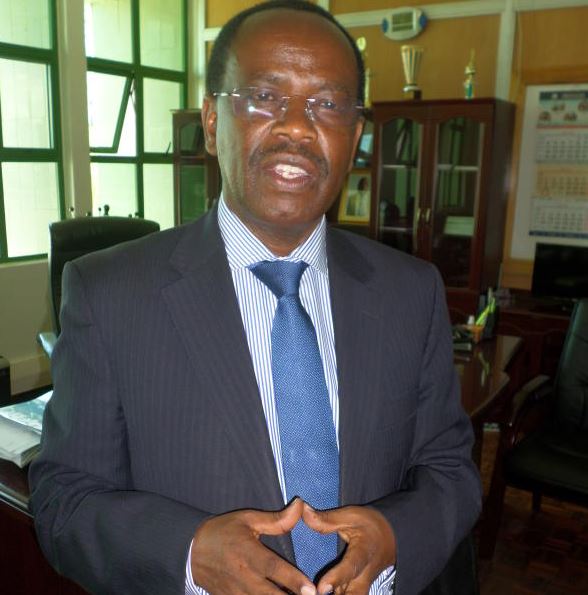 Kenya Seed Company's main role is to produce, test and certify various crop seeds and livestock breeds. It also provides advice to farmers on the best and safe methods of farming. It deals mainly with cereals such as maize, wheat, rice, sorghum, and millet; vegetables such as cabbages, kales, tomatoes, and onions; fruits such as pawpaw and watermelon.
The company bears the burden of ensuring farmers get access to superior seeds. Has the company lived up to this mandate? We had a chat with its Managing Director Mr Azariah Soi.
1. KCS has been in existence for 60 years. What are its hits and misses this far?
Our key mandate is to produce seeds and we have done our best in meeting the country's demand but we still have a long way to go.
We know we have had complaints from farmers out there but another area we are trying to work on is improving the quality of seeds we send out to the farmers.
We do our best to comply with the certification processes, customer satisfaction is what we strive to achieve.
So far we are on the growth trajectory, in terms of quality, and our range of varieties is also expanding.
Our profits have also been on the rise.
2. You talked of varieties of seeds. How many do you have so far?
The company's range of products has expanded to include 60 certified seed varieties of maize, pasture, horticulture, sorghum, sunflower and vegetable seeds suitable for different agro-ecological zones in the region. The company controls more than 80 per cent of the seed maize market in Kenya.
3. Maize is a staple food in Kenya, but for the last few years, the production has been dwindling. This trickles down to the kind of seeds farmers are using. What are you doing to address the situation?
We acknowledge the fact that maize is the most widely consumed food in the country as the country requires over 3.6 million tonnes every year.
There are some farmers who use the same maize they harvested as seeds for planting in the next season. This has resulted in decreased production due to characteristics such as poor germination and other things such as disease attacks especially if their crop had been affected earlier.
Recently due to climate change, a number of pests and diseases that were absent or rare have become common thereby affecting yield and resulting in losses to the farmers.
In order to reverse the trend of reduced yields and production, the starting point should be the seed.
For a crop to produce the highest possible yield under any given set of conditions, the first requirement is good and healthy seeds.
4. Maize lethal necrosis disease (MNL) has been and continues to be a big challenge in South Rift. What are some of the measures taken to cushion the farmers against losses that come with such attacks?
MNL has affected a number of farmers especially in South Rift resulting in huge losses and to combat these menace, KSC has developed and screened varieties that have shown tolerance to the disease.
The disease put to jeopady a region that produces millions of bags of maize. The seeds have since been tested and released by the regulatory agency. We now have three new varieties that are resistant to the disease. We already have produced 50 metric tonnes of the seeds that we expect to launch in next month.
5. What other maize seeds varieties are you working on?
With the realities of climate change, we have developed more than 40 maize varieties for various agro-ecological zones.
For instance, we released new varieties to address the striga menace in western and Nyanza region. There are also other varieties suitable for arid and semi-arid areas. We also have a variety for drought-prone regions.
6. Beyond Kenya, what are your other markets?
Over and above, the seeds that we make for our Kenyan farmers, we have two subsidiaries in Uganda and Tanzania. In Uganda, we have the Simlaw Seed Company fully registered there and a similar one in Tanzania called the Kibo Seed Company Ltd, though these companies, we have maintained a strong presence in those markets.
We also sell our seeds in Rwanda, Burundi, Ethiopia, Mozambique, Malawi, Congo and Southern Sudan and we already have a strategy in place to ensure we are market leaders in those countries.
7. KSC has been loss-making for a while. What have you done to change the situation?
That was in the past. When I came in, things were bad. The company was doing badly in terms of finances. There were so many debtors, the company was operating on expensive loans and some of the suppliers had not been paid for long. But over time, we have cleared all that and gone back to profitability.
Last year, we made Sh1 billion in profits.
We want to push the profits further through expansion into the regional market and an increase in the variety of improved seeds.
8. What is the future of the organisation?
Since the company was incorporated in Kenya on July 2, 1956, it has maintained market leadership. In 1979, the agency acquired Simpson and WhiteLaw, a company trading in horticultural seed and adopted the brand name "Simlaw Seeds", which has since distinguished itself as a leading brand in the market.
In 2002, Simlaw Seeds was registered as a limited liability company and a subsidiary of Kenya Seed Company Ltd. Its core business is selling and marketing of high-quality seeds, pesticides, and fertilisers in the East African region.
As an expansion strategy into the Eastern Africa market, as mentioned earlier, we have Simlaw Seeds in Kenya, Uganda and Kibo seeds in Tanzania, we are in the process of putting up similar firms in counties in the region.
In Kenya, we have more than 3,000 agents and stockists and the number continues to grow every year.
Latest Posts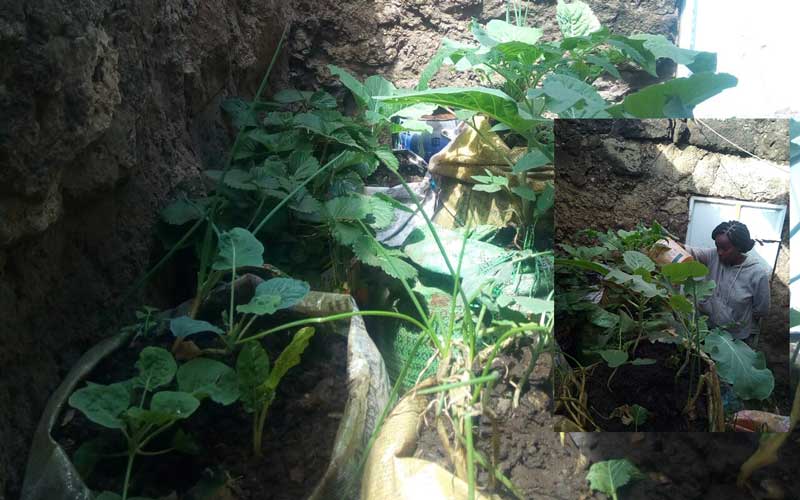 Rachel Irungu (inset) at her vegetable garden in Kasarani, Nairobi.
Related Post