Chicken farming gave us jobs we yearned for
By Jacinta Mutura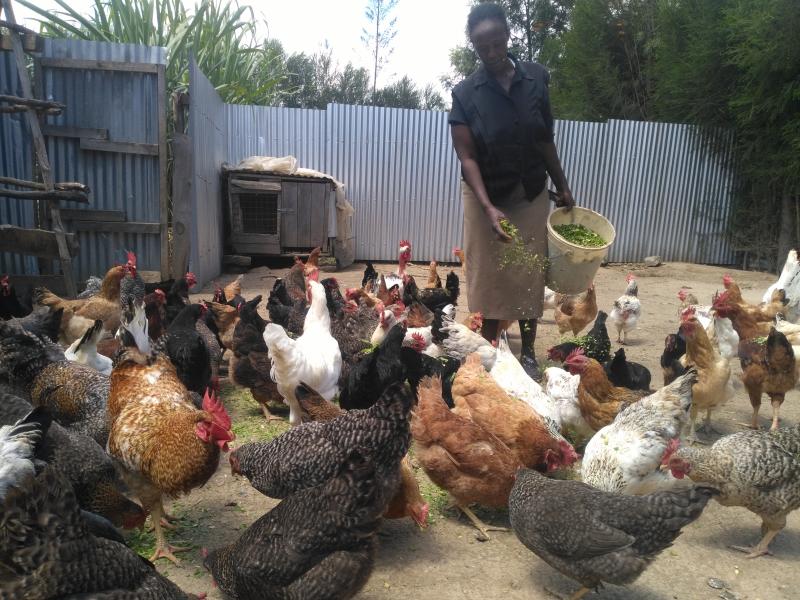 When Catherine Nyambura's shoe business collapsed a few months ago, her next stop was poultry farming. Having seen her neighbours do well in chicken rearing, she thought all she needed was build a house, get a few birds then wait for money to start trickling in. She was wrong.
She now has about 500 birds of the improved kienyeji chicken but it has been a journey of many hits and misses.
Nyambura is a member of a community based organisation empowering Laikipia East residents put up small businesses such as chicken rearing.
"It was not easy when I was starting but I cannot compare my former business and poultry. Today, I collect about 100 eggs in a day. I earn a good income," said Ms Nyambura.
The group, known as Sweetwater Marura began in January and has 600 members.
Nyambura said one of the secrets that has helped her business remain afloat is making her own chicken feed.
"I spend about Sh450 on feeds out of Sh2,200 I earn in a day," she added.
A tray goes for Sh450 and she collects about five trays in a day.
Ann Wairimu, also a group member, has about 400 birds that she depends on for a living.
Besides selling eggs, she has also embarked on selling chicks which she said gives her a better deal.
"A day old chick goes for Sh100 and I have sold about 50 chicks since August," she added.
Group members have been trained on different aspects of chicken rearing one of them being feed processing as a big chunk of the expenses goes into buying feeds.
"The best part of this business is that there is ready market for eggs from schools and hotels. In fact I am not even halfway meeting the demand," she said.
"Rearing chicken does not require a lot of effort because they feed on different feeds. I only feed them twice a day," said Ms Wairimu.
The group has over 600 members from Sweetwaters, Mitero, Reri Marura and Mwihoko.
So far, about 7,000 chicken have been distributed to farmers with the group's chairman being Michael Mwangi.
"We first carryout a vetting process to ensure the member has met all requisite conditions before they handed over their flock, we started in January 2019 after they all registered the number of the chicken they could manage. Upon maturity, members are free to sell their chicken to anyone," he said.
Mwangi said they settled on poultry farming owing to the ease and economic aspect of executing the project.
"We prioritised chicken since we have members of all ages and the project will accommodate the elderly who cannot manage other farming projects such as dairy or beef farming," said Mwangi.
SweetMa is an umbrella group for other 24 subgroups from five zonal areas where each zone comprises five smaller groups.
The body was initiated by Caritas, a catholic-owned organisation after uniting the small groups in the various areas within Laikipia East Sub County.
Intent to eradicate poverty through poultry, the members have managed to secure chicken orders from a Nairobi-based hotel.
"We have secured supplies to various hotels and the members will be selling in intervals depending on how fast chicken in various subgroups mature," he said.
Mwangi said their future plan is to establish a slaughtering facility for the birds.
"We want to make sure our members enjoy benefits such as having a central area where they can bring in their chicken for slaughtering and at the same time meet buyers. Apart from this, we ensure they get expert advice on different issues such vaccination, and hygiene," he said.
-Jacinta Mutura
Latest Posts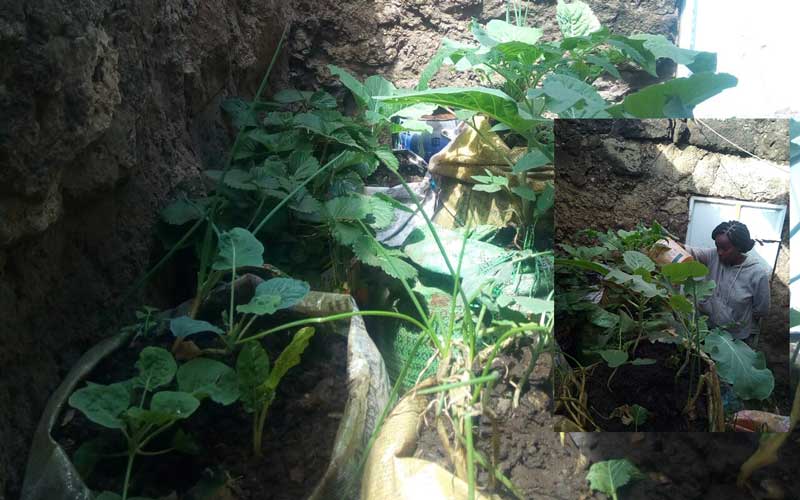 Rachel Irungu (inset) at her vegetable garden in Kasarani, Nairobi.
Related Post