Fish feed processing plant a big catch for Homa Bay farmers
By Jeckonia Otieno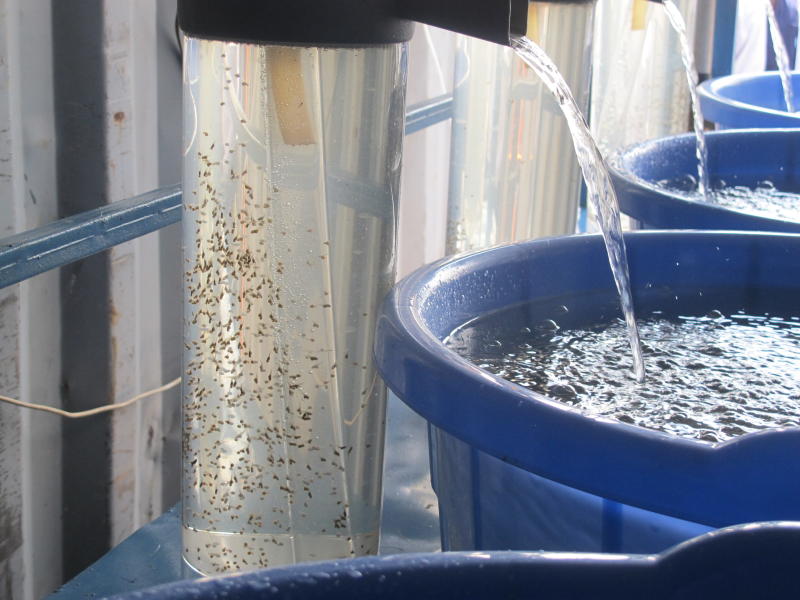 When Charles Onguru retired in 2015, he sought what he could do back in his Bala village, Homa Bay County.
He chanced on fish farming as a venture and dug three fish ponds, then spoke to his area ward administrator who linked him with an organisation supporting fish farming then. Onguru then helped form Kiba Self-help Group whose focus was to work together to improve farming activities.
"I had met a person with a fish pond and thought it was an investment that I would have loved to do," says Onguru who adds that it was not easy as he had to source for fingerlings and feeds.
"I remember we had to procure fingerlings hatched in Sagana, Kirinyaga despite being in an area where fish hatching takes longer but I did not give up and working together with the group, we had a vision to own a hatchery," he says.
Within a year, the group members had set up 24 ponds among themselves but there was another challenge, the high cost of fish feeds. 25kg bag of fish feed cost Sh2,800.
Last month, the farmers launched a fish feeds processing plant. The plant was built in partnership with World Vision and the Kenya Marine and Fisheries Research Institute.
Onguru says, "We had to buy sunflower cake, rice germ, maize bran, soya beans and fresh water shrimps but now we process these for ourselves here."
As a show of commitment towards the project, the group put in Sh600,000 in the processor mainly in fencing, power connection and electric wiring.
The processing plant, put in place last year, has capacity to produce over 200kg of feeds each day. This opens new frontiers for farmers in the region. Onguru says apart from just investing in fish farming and members getting feeds at a lower price than they did before, there are farming opportunities that have come with the processor.
"Farmers will now be able to grow sunflower, soya, lucerne for processing and sale, and this will improve the income of farmers in the region," he says.
The machine produces fish pellets that do not sink which are of the best quality.
The farmers are now angling to set up driers to supplement sun driers especially during the rainy season.
Apart from the feeds processing plant, the group also runs a hatchery where other farmers get fingerlings for rearing.
"If we wanted to stock a pond, we had to travel far to get fingerlings but now we rear our own as a group and we also sell to local fish farmers," he says.
The group sells the fingerlings at Sh3 for those that buy 20,000 fingerlings and at Sh4 for those who buy less.
One condition that favours the hatchery is the high temperatures in the lake region which allow fish eggs to hatch in just two days as opposed to colder areas like Sagana where they take up to a week.
The hatchery has a capacity to produce 800,000 fingerlings within one cycle of 21 days. This is a major value chain component within on-farm integrated aquaculture that will assist disengage more young fishers from relying on capture fish in Lake Victoria where fish population is diminishing.
Today, figures show that malnutrition has dropped from ten per cent to six per cent. One of the reasons is because fish is becoming more accessible to locals unlike in the past when it was a preserve of a few who could afford.
Some 357 fish ponds have been set up around the county.
Philemon Bwanawoy, a project manager with World Vision says 60 acres of soya and 60 acres of sunflower were planted with support of the organisation. This is a bulked seed that will benefit more farmers to expand production and supply to eight fish feeds processing plants within the county.
Latest Posts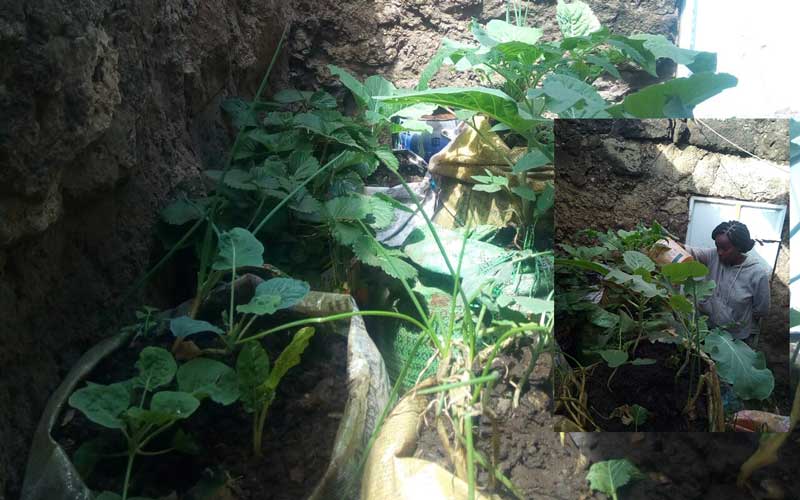 Rachel Irungu (inset) at her vegetable garden in Kasarani, Nairobi.
Related Post