Food research goes to waste expert warns
By Kamundia Muriithi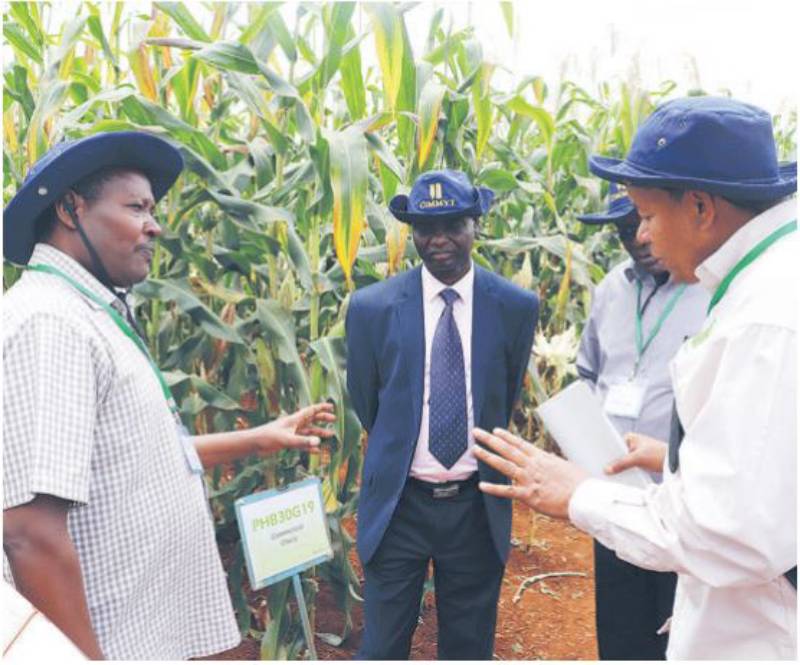 Research institutions are concerned that whereas Kenya is outstanding in developing hybrid maize varieties for different climatic zones, and varieties that are resistant to pests such as the Fall Armyworm, this does not translate to improved food production in the country.
This has meant that Kenya has remained a net food importer despite the potential to be a food exporter and will slow President Uhuru Kenyatta's Big4Agenda of ensuring adequate and affordable food in every Kenyan household.
Scientists and seed breeders say this due to the lengthy procedure taken before the varieties are certified and released to the farmers.
Research shows Kenya's production of the staple food maize has remained low at an average of 1.8 tonnes per hectare compared to the global average of five tonnes per hectare.
Experts concur that it takes up to five and even seven years for the new improved varieties to be released for farmers to plant them.
In comparison, they point out that neighbouring countries take a conveniently shorter time to release the same varieties hence their farmers benefit from Kenya's technologies.
Kenya Plant Health Inspectorate Service (Kephis) is the body mandated with certifying the new varieties and releasing them wider application.
Principal Scientist and CIMMYT Africa Regional Representative, Dr Stephen Mugo said the centre in collaboration with Kalro has developed the latest improved, stress-tolerant, high yielding maize aimed at benefiting smallholder farmers.
"We have developed varieties capable of yielding good harvests for food security. There are seeds that withstand drought. Research has shown that if a farmer plants those varieties and enriches their soils with nutrients, they will be certain of rich harvests. The problem lies when those varieties are not availed to farmers in time," he said.
Why poor yield
Embu Karlo director Dr Patrick Gicheru said farmers have been enquiring about improved hybrid varieties after being frustrated by the outdated varieties stocked at agro vets.
"We already have the latest improved seeds. Once we are through with research on hybrid seeds ready for release to farmers, there is much delay in Kephis due to regulations," noted Gicheru.
He noted that the hybrid seeds developed in Kenya once taken by the neighbouring countries release them soonest possible while in Kenya can take even three years before they are released. Gicheru said the institution is ready to work closely with Kephis to deliberate on the modalities of timely release of the latest hybrid seeds to farmers.
Yoseph Beyenne from CIMMYT concurred that in other countries the procedure of releasing seeds is faster compared to Kenya's.
They were speaking during the Annual Partners Field Days organised by the International Maize and Wheat Improvement Centre (CIMMYT) at the Kenya Agricultural and Livestock Research Organisation (Kalro) Embu research station.
Eastern Regional Commissioner, Isaiah Nakoru lauded the researchers for developing hybrid seed varieties that suit different ecological zones.
He challenged Kephis and Kalro to come together and resolve the issue of delay of the latest varieties.
During a stakeholder meeting in July this year, Kalro Director General Eliud Kireger also pointed out that after they develop high yielding and disease resistant maize varieties, encumbrances arise through low adoption of the improved varieties and other factors such same tillage methods, poor plant population, poor weed management, difficult weeds, and low efficacy of some herbicides.
"Between 1965 to 2015, Kalro released 38 Maize varieties for Highlands, 44 Mid altitude varieties, 22 Dryland varieties and 5 varieties for the coastal region, in total 109 varieties for various traits such as Grey Leaf spot, drought, stem borer, Striga, Maize streak virus diseases and blight. More recently Kalro has released in 2018 three MLN varieties including KATEH16-01, KATEH 16-02, and KATEH16-03.
We have partnered with CIMMYT and other players as equal partners to solve the maize puzzle in this country for the benefit of our farmers," he told the forum.
Research done by Karlo indicated that only 47 per cent of farmers were using the recommended seeds while fertiliser was being applied at 40 per cent of the accepted rates.
Latest Posts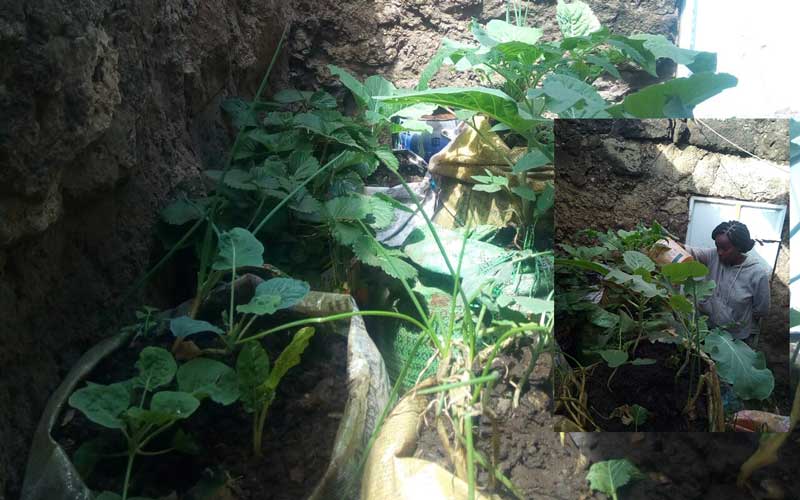 Rachel Irungu (inset) at her vegetable garden in Kasarani, Nairobi.
Related Post