How to add value to passion and mango fruits
By Alex Wachira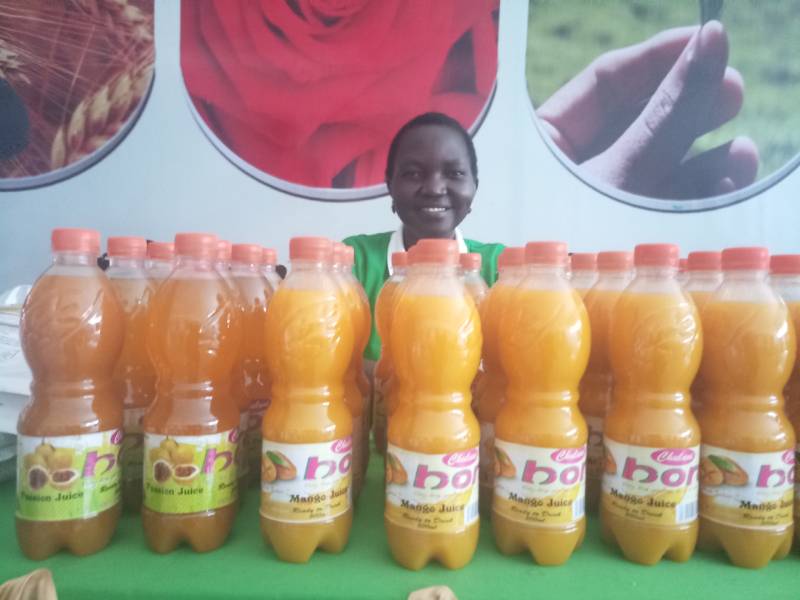 The passion fruit a perennial crop is grown for its sweet taste in the tropical and sub-tropical areas.
Passion is very rich in Vitamins A and C which provide the body with key nutrients that boost the immune system.
Passion fruits are eaten fresh as raw fruits or processed into passion juice.
Farmers.co.ke spoke to Purity Musenya from Kitui Fresh Fruits Products Limited at the Nairobi Show 2019 who gladly shared with us how to add value to passion and mango fruits.
Purity who hails from Kitui notes that fruits from dry areas that have a lot of heat are believed to be more sweet and healthy.
A buyer who immediately buys the juice on sale and starts to drink nods in affirmation.
Value addition adds the fruit shelf life and a farmer can earn better returns from the fruits.
A farmer harvests fresh ripe passion fruits, the yellow variety is harvested when the skin appears deeply golden, while the purple ones when the skin turns slightly black.
The farmer then washes the fruits using water then dries them before crashing them to extract the flesh.
The fruit flesh extract is then pasteurized to increase longevity when stored.
The juice comes ready to drink in well-labeled containers with no added colour, no thickener and a very minimal preservative only the recommended sodium metabisulphite amount that gives it a shelf life of a year, adds Purity.
A 500 ml bottle goes for about a hundred shillings bob which brings better returns to a farmer.
For mangoes, ripe juicy mangoes are harvested, cleaned then the flesh extracted.
Pasteurization is then done for it to last longer before consumption.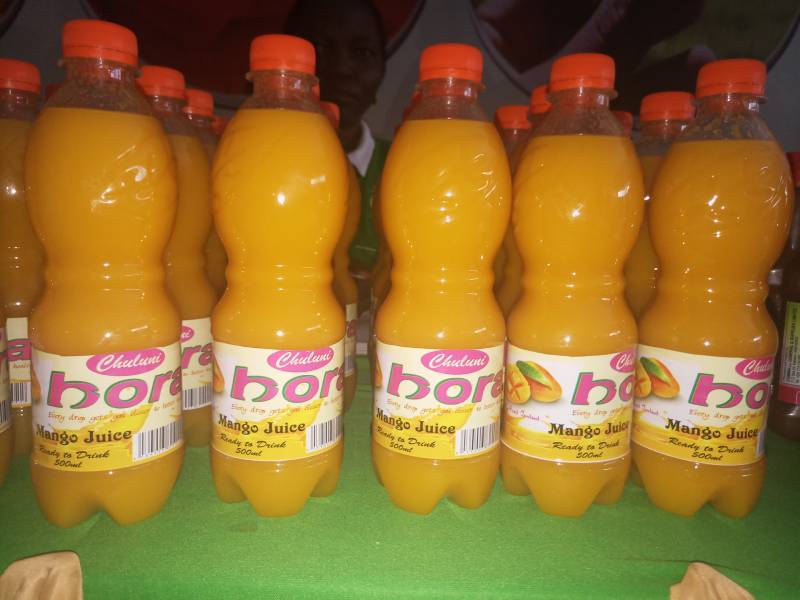 Musenya notes that there are currently new machines that peel, extract, pasteurize and pack both mangoes and passion which a farmer can invest in, large scale production.
Purity a farmer who is very passionate about the value the addition adds that she also does sugarcane value addition as well as trains farmers on how to add value to more fruits and vegetables.
Latest Posts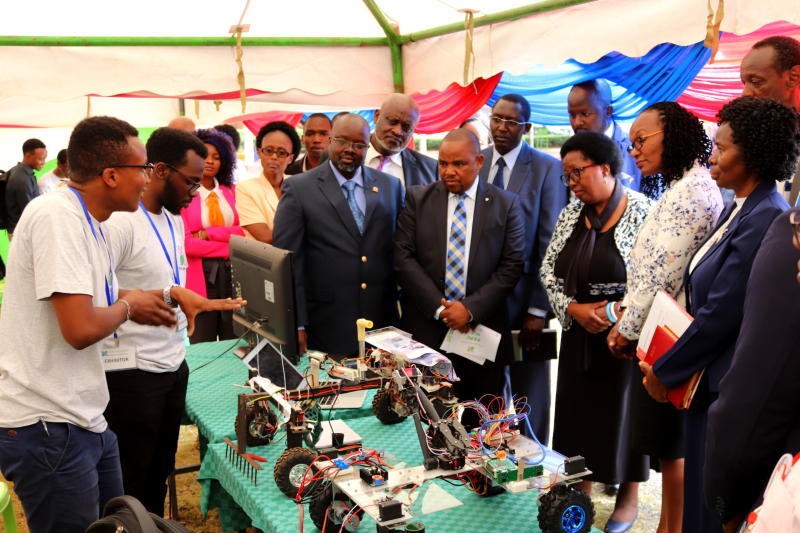 Michael Mwaisakenyi and Kenneth Gichira explain how the weeding bot works.
Related Post