Global G.A.P Tour
By Alex Wachira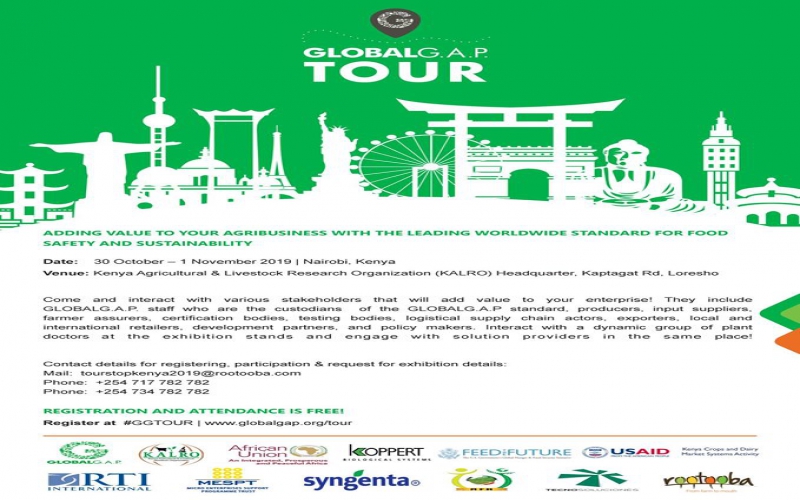 The Kenya Agricultural and Livestock Research Organisation invites farmers and any interested person to the Global G.A.P Tour Event:
It is a Three-Day Conference: GLOBALG.A.P. which will take place at KALRO Headquarters from 30 October to 1 Nov 2019 | Nairobi, Kenya.
The Global GAP Tour Takes Your Business to the Next Level with the World's Leading Standard for Food Safety and Sustainability.
Visitors are invited to come and interact with various stakeholders that will add value to your enterprise!
They include GLOBALG.A.P. staff who are the custodians of the GLOBAL G.A.P standard, producers, input suppliers, farmer assurers, certification bodies, testing bodies, logistical supply chain actors, exporters, local and international retailers, development partners, and policymakers.
Get to interact with a dynamic group of plant doctors at the exhibition stands and engage with solution providers in the same place!
These include Rootooba, USAID Kenya, Koppert Biological Systems, Feed the Future, Micro Enterprises Support Programme Trust – MESPT, AFA KENYA Syngenta Online @tecnosolucions @kenyacropsanddairymarketsystemsactivity, Digital Farmers Kenya Market, Co-op Bank Kenya, Kenya Plant Health Inspectorate Service – Kephis, Kenya Seed Company ltd and MEA Fertilizers.
The entry is free to all.
Latest Posts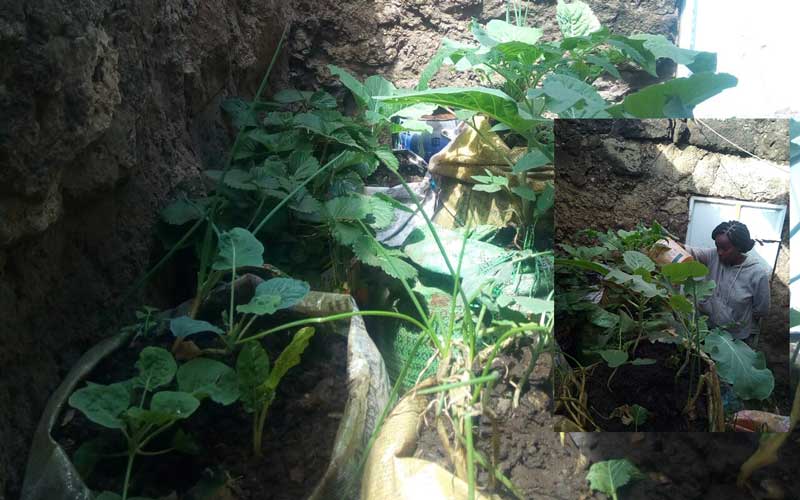 Rachel Irungu (inset) at her vegetable garden in Kasarani, Nairobi.
Related Post