Njeru's calf birthed successful dairy venture
By FILEX MURIITHI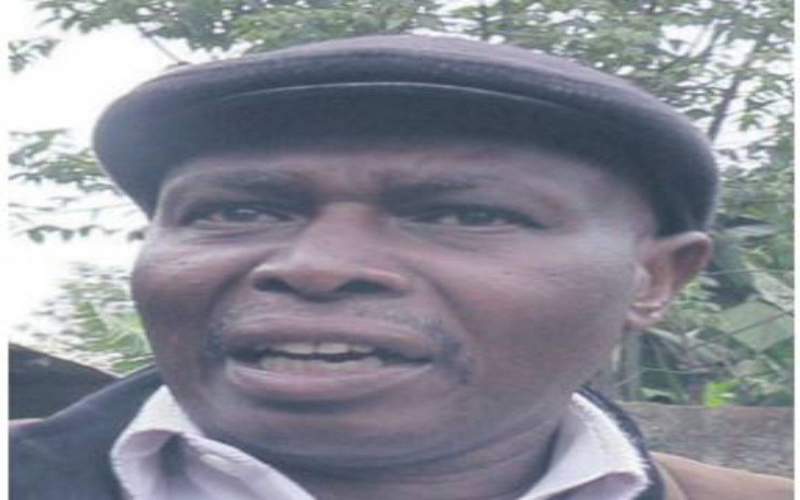 Barely half a kilometre from Kanja trading centre in Runyenjes Constituency, Embu County sits a model farm that has become an attraction to farmers in the region and beyond.
During our visit to the farm, we find Njeru Kagondu, the owner of the farm attending to one of his 20 cows as a farmhand fulfills his milking mandate. On the other end of his beautiful homestead, five locals wait for the milk, which they collect every day.
"I have 20 cows and most of them are heifers and calves. Currently, I am milking five cows which produce at least 140 litres per day. I sell 100 litres to KCC and the rest to locals. I share the rest among the calves and home consumption," he reveals.
"I fell in love with farming in 1988 and started with an Ayrshire calf that I bought at Sh3,000. With time, I continued upgrading the breed until now that I keep Friesian and Holstein breeds. I spend most of my time on the farm."
Kagondu says that currently, his highest producer cow gives him 35 litres per day with others averaging at 27 litres each. He says before he bought his first Ayrshire calf, he had been given a cow by his grandmother but it was later taken from him a few months after it gave birth.
"I had saved Sh3, 000 from the sale of milk and I used the cash to buy an Ayrshire calf which is the source of my cows," he explains.
On his nine-acre ancestral farm, Kagondu has grown different cash crops such as Coffee, Tea, and Macadamia nuts but swiftly says his heart is in a big way attached to the dairy venture which is his cash cow.
"Since I started keeping dairy cows, I have been getting good returns and I don't regret the decision to rear them. Other than milk and manure, I also sell 10 heifers per year," he said.
Kagondu reveals that served heifers go at between Sh130, 000 to Sh150, 000 depending on the pregnancy age but those that are mature costs between Sh180,000 to Sh200,000.
Before coming up with the actual cost of each cow, I do my math and find out how much I have spent on it and after how long it will be able to pay back the purchasing cost to a new owner through its own production. Recently, he sold four heifers to a farmer in Kirinyaga County and two in Nembure area of Embu County at Sh150,000 each, therefore, fetching a cool Sh900,000. The cattle structure has a feeding place, milking parlor and each of the animals has a sleeping quarter packed with sawdust.
Asked why he has put sawdust in the cow sleeping areas, Kagondu says it doubles manure. He said, "The sawdust is mixable with animal waste and makes very good manure that I later direct to my farm. Due to the fact that I have vast land, I require more manure within a short time. This is the secret."
Providing animals with mattresses he will not achieve his goals of producing enough farm manure. So he sources the sawdust from timber dealers.
The structure is cleaned daily to prevent animals from contracting diseases. Kagondu says mostly, animals within his home area contracts pneumonia since the area receives high humidity almost all year through. To keep his animals afar from such diseases, Kagondu has a regular veterinary officer who closely examines the wellbeing of his animals and acts if need be.
"We feed the cows twice daily, in the morning at 5 am and in the evening at 6 pm after milking. We get hay from farmers within Embu though at times we source it from Nyahururu. We have specific farmers who distribute quality hay for us," he said.
His farm also hosts Napier grass. Kagondu also gives the animals concentrates, fish meal and sunflower to ensure they get a balanced diet. Each of the animals has a name that comes in handy during vaccination, breeding and while keeping general records. Vaccination of the calves against various diseases is done a month after birth.
He discloses that many farmers fail in dairy farming because they venture into the project with very high expectations that the returns will be high all through which is not the case especially with milk prices.
"As a young farmer, you may be frustrated with the price fluctuations of the milk but you should be aware of that. To me, dairy farming is the best option since this is the only project I get income through three different ways; calves, milk and manure," he said.
Latest Posts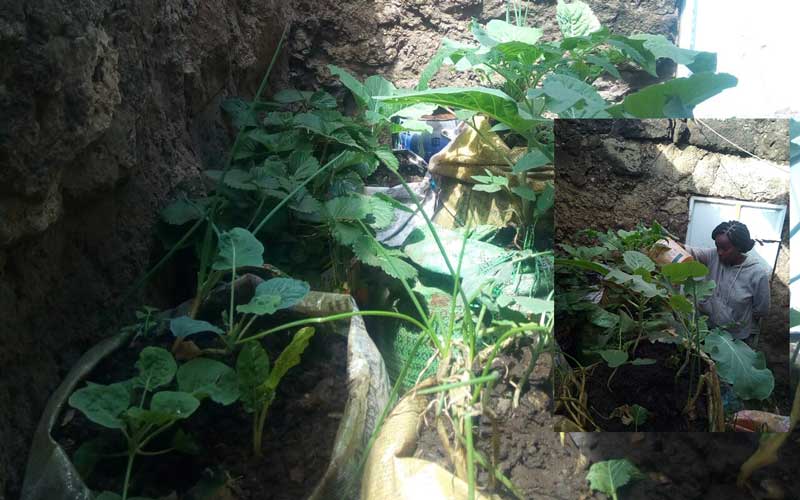 Rachel Irungu (inset) at her vegetable garden in Kasarani, Nairobi.
Related Post