Why teacher started a mini flour factory
By Lydiah Nyawira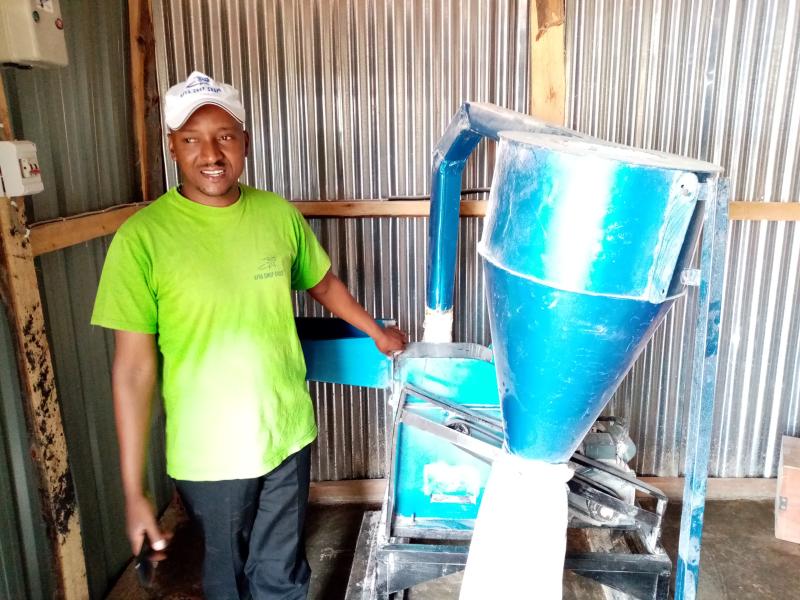 "Big or small everybody has power to make a difference". That thinking inspired one teacher — Reuben Ngaca — to start a mini agro-processing plant.
"I grew up eating bananas and as an adult, I noticed that almost every home in our area has a banana tree. But I also noticed that because of the oversupply, most farmers sold their produce at throwaway prices," Ngaca, the headteacher at Kihuti Primary School, says.
Local banana farmers were facing losses due to lack of market and the short shelf life of the fruits. As a senior teacher and parent, he also noticed that nutrition of children had been compromised over the years.
"As children, our parents used to feed us on bananas during weaning, but nowadays many parents are giving their infants processed foods which affects their health. That is why incidences of cancer are on the rise," Ngaca points out.
To correct the situation and give farmers a market and value for their money, he took a leap of faith and in 2015, Ngaca, using his savings, started a mini flour milling company — Natural Ways.
Located in Kihuti village, Nyeri County, at the cottage factory, he makes porridge flour from dried bananas, cassava, pumpkin and sorghum.
Ground research
"I started small after a lot of research on the ground. I wanted to know what locals want," says Ngaca.
To actualise his dream, he attended a training at Wambugu Farm Agricultural training Centre.
Afterwards he invested Sh500,000 to set up the factory which has a packing area, green houses and a flour mill.
"With the money I bought tonnes of green banana from farmers and with the help of my wife, we peeled, dried and milled flour," Ngaca recalls.
Working with feedback
Though he had a clear cut plan, it was not easy launching the product in the market.
His initial plan was to make baby food then move to other products but he encountered setbacks. To test the waters, he gave his first batch of 17kgs banana powder as free samples to several mothers.
"A number of the women whom we gave free samples said it lacked something. To enrich it, they mixed it with maize flour to make it thicker and richer," he says.
From the feedback, Ngaca decided to make porridge flour instead of the fine powder. For a better job, he consulted agro processing experts at Wambugu Farm, who advised him to add other tradition foods such as cassava and pumpkin to the flour. He now has a perfect mix with ratios of 1:1:1 which translates to 50kgs of bananas, to 50kgs of cassava and 50kgs of sorghum.
Ngaca has also set up specialised greenhouses where he dries the bananas evenly and efficiently.
The greenhouse helps dry the bananas and pumpkin without losing nutrients, which takes three days. Afterwards they are milled into fine flour.
With now a functional cottage industry, Ngaca's home is a hive of activity with a group of workers focusing on different roles. To manage the workload, he has employed ten people permanently and five casuals. Thanks to its rich taste and high nutritive value, the flour, Ngaca says, sells itself.
To allow him concentrate on his core work which is teaching, his wife has taken a lead role in managing the business.
"We have a team led by my wife that is in charge of marketing our flour in the supermarkets. I have markets in Nyeri, Nairobi, Eldoret and Nakuru."
Challenges
Due to the small size of the business and lack of capital he cannot expand the business. He has been trying to get an affordable loan in vain.
"It is sad that those tasked with helping small agro processors do not understand the practical side of the business and demand collateral and other documents that most youth lack," Ngaca says.
Latest Posts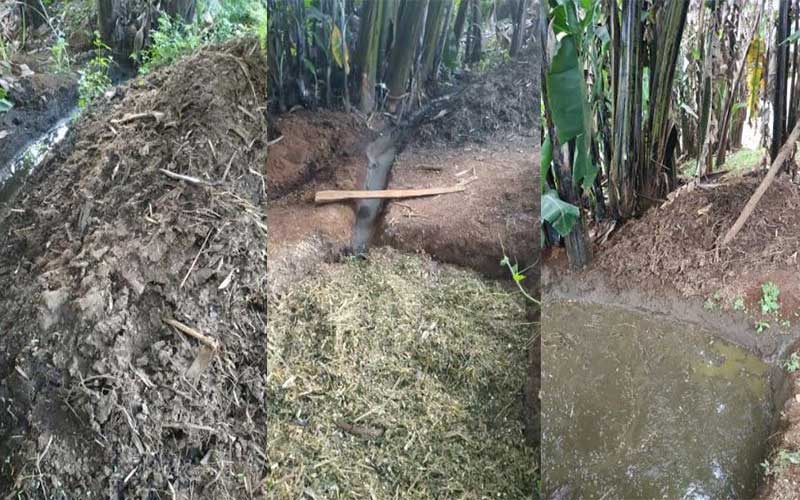 Joyce Nyakio preparing her compost manure.