Yes, Ukambani has more chicken than Kakamega
By Everlyne Kwamboka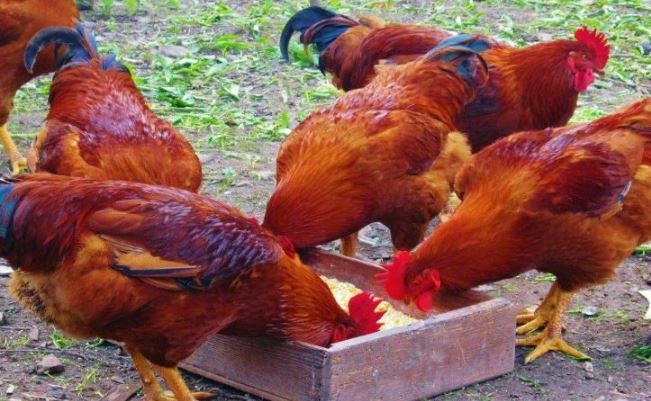 Most Kenyans prefer traditional chicken breeds over the exotic ones, a new survey shows. This is good news for farmers who rear indigenous chicken because it means business for them.
According to the Kenya National Bureau of Statistics data released recently, Kenyans' growing appetite for indigenous chicken outpaces that for broilers.
Statistics show that there are 3.3 million households that rear the traditional chicken breeds.
The statistics also show there is 30.3 million indigenous chicken in Kenya compared to 5.5 million exotic layers and 2.9 million broilers.
But contrary to the belief that the Luhya community has the highest number of indigenous breed of chicken, the latest statistics show the former has 3.8 million traditional chicken while in Ukambani, they are 4.2 million.
On the other hand, Nakuru has 1.5 million, Machakos 1.4 million, Kakamega 1.4 million, Makueni 1.3 million and Kitui 1.3 million. Bungoma has 1.1 million chicken while Kiambu has 1.1 million while Meru has 1 million.
In the sub-counties, Mwala which is in Machakos County tops with 280,163, Chepalungu in Bomet 252,408, Mbeere in Embu 240,522 and Kuria West in Migori 216,058.
Mau Forest in Narok has 211,764 chicken, Makueni 210,803, Nakuru North 207,577 and Imenti South 205,385.
Nairobi has 354,335 chicken, with Njiru leading at 146,398 indigenous chicken, 114,383 exotic chicken layers and 121,914 exotic broilers.
Kiambu County has 14,139 chicken farmers rearing 1.8 million exotic chicken layers. Gatundu North has an estimate of 389,122 out of the 1.8 million.
According to the report, indigenous chicken are mainly found in rural areas compared to urban areas where farmers rear exotic chicken. On cattle, Kenyans still prefer indigenous type to the exotic breeds.
The report reveals that there are 13 million traditional cattle compared to 2.2 million exotic dairy and 559,174 exotic beef cattle.
Some of the traditional cattle breeds are Boran, Sahiwal and the East African Zebu.
North Eastern has the highest number of this breed of cattle with Garissa leading with 1.4 million, Mandera has 1.1 million and Wajir 856,245.
Narok has 1.3 million, Kajiado 484,476, Turkana 320,425, Samburu 265,384 and West Pokot 349,343.
Mandera County, where pastoralism is the main source of livelihood, has the leading number of goats at 4.8 million followed by Garissa which has 3.8 million and Wajir 3.1 million.
Kajiado County that boasts one of the biggest livestock markets, Ilbisil, has 877,744 goats and 1. 1 million sheep.
Donkey slaughter in the country has contributed to the reduction of the animals from 1.8 million in the 2009 census to 1.1 million.
At the moment, there are 162,609 donkeys in Kitui, Mandera (155,390), Turkana (116,806), Garissa (105,543), Baringo (18,109) and Kajiado (50,153).
According to the Kenya Agriculture and Livestock Research Organization (KALRO), more than 300,000 donkeys have been slaughtered for meat and skin export in less than three years.
The donkeys are slaughtered and exported to countries such as China to make traditional medicine.
A few days ago, Agriculture Cabinet Secretary Peter Munya ordered all donkey abattoirs closed with immediate effect.
Munya, who declared the ban following petitions to his ministry from donkey owners, said the country cannot justify the huge demand for donkey meat.
Latest Posts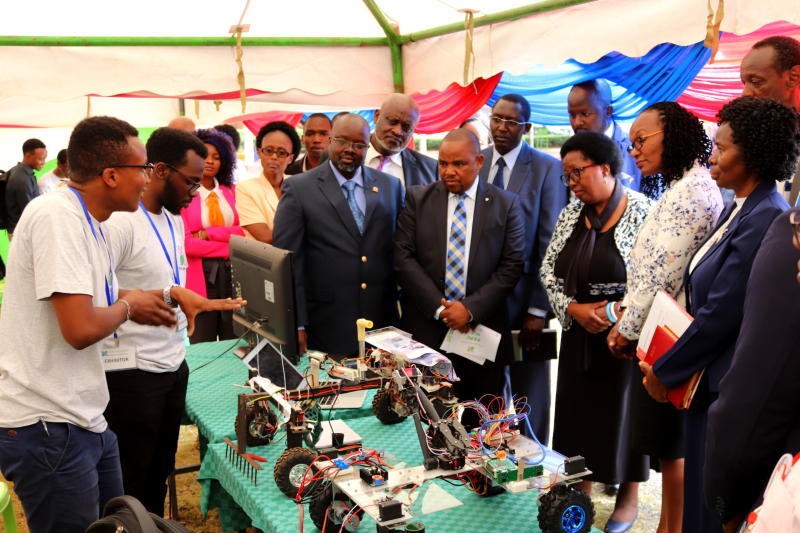 Michael Mwaisakenyi and Kenneth Gichira explain how the weeding bot works.
Related Post