How to manage high milk producing Sahiwal cow
By Grace Chomba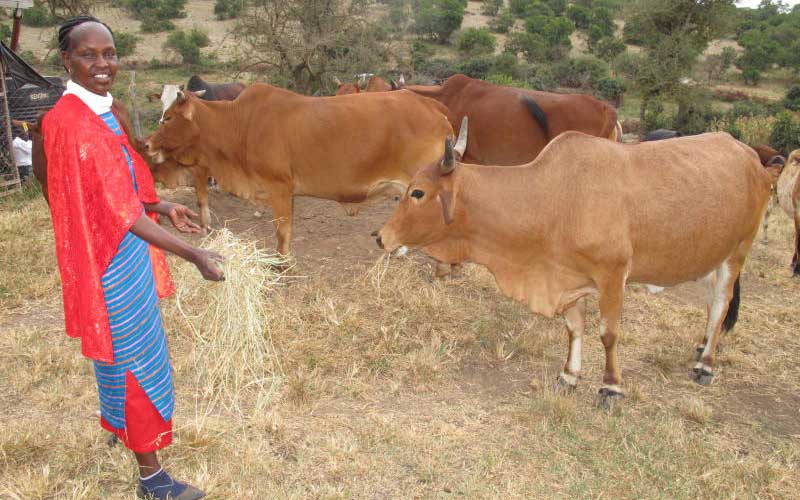 Sahiwal is a brownish red to greyish red zebu breed cow. It is one of the best exotic dual-purpose breeds that can withstand the tropical climate in Kenya.
It is popular in Kenya due to high milk yields with a high-fat content of about five to six per cent compared to other exotic breeds which provide about three per cent fat content.
The breed derived the name from the Sahiwal area in Punjab, Pakistan.
According to www.gowandi.com, the breed is tolerant of tick-borne disease which has been quite a challenge to farmers.
The site also adds that the breed has better reproductive efficiency, easy calving and a bridge to economic stability through increased milk and meat production.
Further, the breed's milk has zero risk factors for human consumption with high butterfat content.
The breed has a fast growth rate of about three months where the heifers can be served at around twenty-two to twenty-four months old.
The breed is kept in Kenya in large quantities by the Kenya Agricultural Research Institute (KARI) in Naivasha and Nanyuki.
Here are a few directives on how to manage the cattle for continued increased milk and meat production.
Environmental conditions
Exotic breeds require a more sophisticated housing facility but the Sahiwal breeds adapt to diverse climate conditions. It can survive in areas with harsh climatic conditions like Marsabit, Garissa and Turkana counties.
This makes it easy for a farmer to keep them either in paddocks, ranches or through zero grazing.
Feeding
Its average milk production is 10 litres per day but if well feed, they can produce up to 25 litres per day.
To achieve this, farmers are advised to feed cows with maize germ, poultry waste and dairy mineral lick.
They thrive in natural pastures such as Kikuyu grass, star grass, boma Rhodes and foxtail fodder grass and fodder sorghum.
For increased milk production, supplement their feed with protein legume and concentrate.
One should note that supplemental fat increases milk production during the mid-lactation period.
Disease management
They are prone to tick-borne disease in pasture areas which can be controlled through cattle dipping and spraying once a week with acaricide.
Deworming after three months or whenever necessary depending on the helminth faecal egg count will help control internal parasites.
Regular vaccination will prevent diseases like foot and mouth, anthrax, lumpy skin disease and East coast fever disease.
Its milk can be used to cure diabetes and heart-related disease.
Related Post